What We Do
DoPro provides real time fleet tracking and fleet management solutions to your vehicles and gadgets. Using GPS technology with cellular/satellite networks it is the one of the most effective way to have full control over your vehicles and appliances at your fingertips .
With easy to understand insights, fleet managers can observe and improve driving behaviors making their task a safer and economical experience. Reports can be customized in web portal for business to business customers for more efficient, safer, cost effective monitoring and better route planning.
DoPro is considered as one of the best GPS system with tracking facilities in market as per reviews of clients. We are updating our technology continously as per feedback from clients.
Accurate tracking
What you see is exactly what is happening, DoPro Technology will not fall short in providing you with accurate information with ease.
Notifications
Receive instant notifications on your smart device with alerts based on your specified interests set by you.

Extensive Reports
An operator is able to review either daily reports or custom reports from any defined time-frame. We provide all sort of industry standard reporting such as over speeding, ignition, distance traveled and custom reports.
Live Tracking
Track your investment anytime, anywhere! This feature gives you the ability to accurately check your asset`s live status with an exact location and vehicle activity.
Geo Fencing
This gives an operator the ability to create a map boundary. This will enable the operator to receive a notification every time a set boundary has been crossed.
History Playback
The ability to reflect on the past in order to create a more effective strategy for the future is a major factor to any business or individual in maximizing productivity.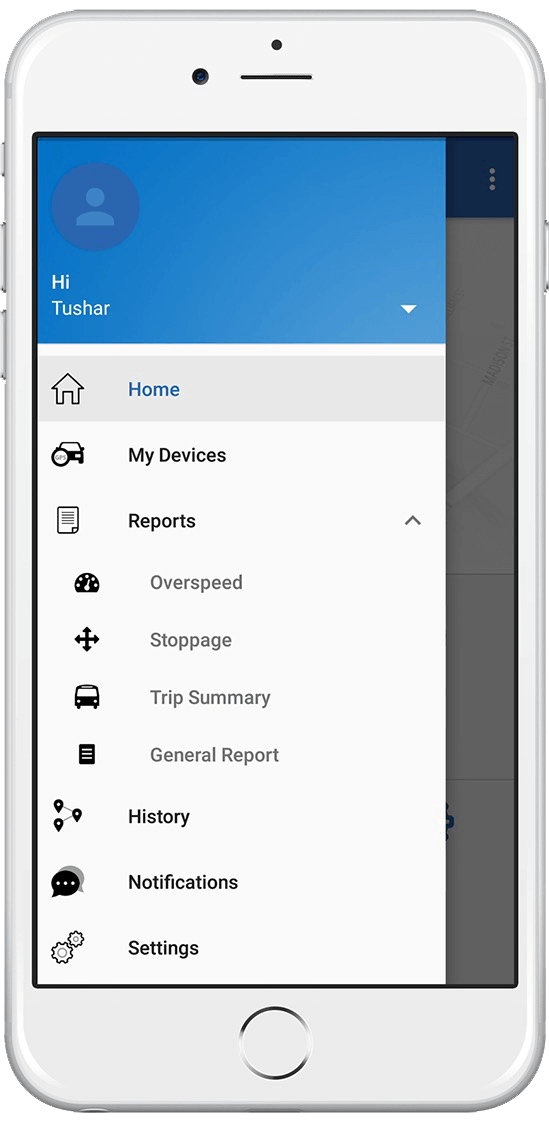 Route Navigation
Enter in a location and let our navigation feature take you to your destination. We provide a simple to use, user friendly interface with advanced mapping technology.
Notification Alerts
Application alerts play a major role towards contributing to an effortless client experience, you have the ability you select what notifications you would like to receive on your vehicle`s status.
Reports
This feature provides you with a detailed account of your asset based on a time frame of your choice; you can monitor the status of your vehicle all the time.
Gallery
Our features are designed to meet the requirements of all types of customers.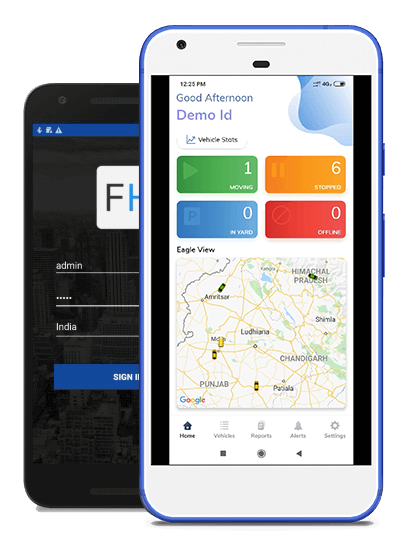 Fleet Tracking Systems are used for
Minute by minute fleet tracking along with vehicle routing and dispatch updates.
Monitoring schedule adherence of fleet in service along with immediate notifications upon requested device notifications by the operator.
Stolen vehicle recovery
Fleet Management
Asset Tracking
Field Service Management
Field Sales
Trailer Tracking
Surveillance
Transist Tracking
Fuel Monitoring
Distance Calculation
We'll do our best to answer your query instantly or in a couple of hours. In some cases it will take longer, but no longer than 1 working day. Thank you for your patience.